Getting your message out there needs usually proper decoration – it needs supporting content, something to give a general background, a setting, a visual re-affirmation of what is being said. Hero headers, scenes, mock-ups are just part of all of that. They help to give proper location to the whole branding effort – it is placed, rather than allowed to wander without purpose.
Here are some great free PSD mockup scene creators that come with 50+ ready-made mockup/scene templates and over 400 individual items in total!
Source: 40 PSD Mockup Scene Creators | Free and Premium| Over 1K+ Objects
Then in anything you do, design wise, it is sensible to follow a particular palette. Just as design styles have their own fashions, alongside the accompanying typography, your colour scheme has its own set of trends as well as well understood psychology.
The idea is to create a color palette that grabs the attention of users, sets the right mood for a project and helps deliver content effectively.
Source: How to Create a Perfect Color Scheme [Infographic] – Designmodo
more patterns for your use – well coloured, with a hint of grafitti- urban but not too extreme
Source: graf pattern bundle | f4mmedia – Sellfy.com
Wood surface imagery, patterns, backgrounds, textures – all adding an arty feel wherever you apply them. A range of file types to help. Moments of grunge, delicate colouring, roughness, grain, shape,
Source: Wood Surface | f4mmedia – Sellfy.com
But then does your content have to be either text or image? Video is increasingly used and useful in getting messages across and adding a suitable extra dimension to your efforts.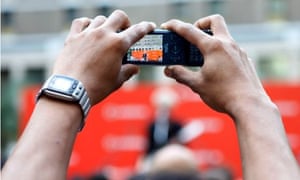 Video is taking content marketing by storm, but you'll have to do more than just make one to realise its full potential
Source: Why online video is the future of content marketing | Guardian Small Business Network | The Guardian